Come and get the look of the Spartacus cast! The lovely Chelz Hawk started to create a selfmade bleached shirt for herself. But what started as a fun item for the Nagron fandom became more successfull after she met Dan Feuerriegel, Manu Bennett, Nick E. Tarabay and Liam McIntyre at the Florida SuperCon in July this year. Now more and more of the cast wanted a selfmade shirt with a special quote from the show "Spartacus".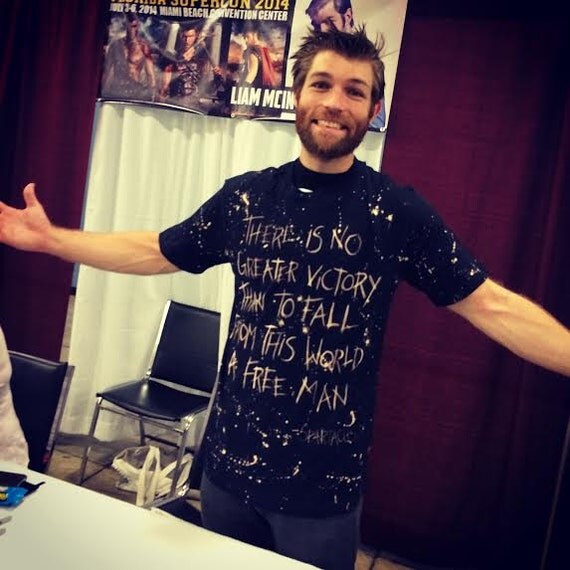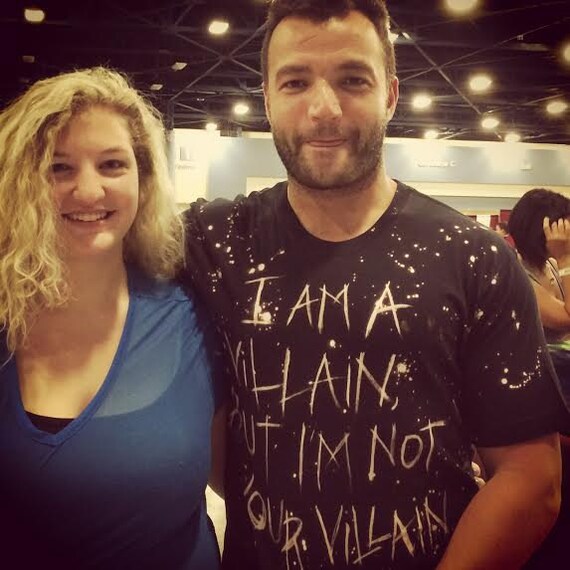 Now you can buy your own shirt! Check out Chelz' Etsy Shop LittleNagronGoatFarm and order now!
Available shirt quotes:
Dan Feuerriegel • Agron: "Fucking gauls"
Manu Bennett • Crixus: "I will not die a faceless slave forgotten by history"
Nick E. Tarabay • Ashur: "I am a villain, but not your villian"
Liam McIntyre • Spartacus: "There is no greater victory than to fall from this world a free man"
…or just pick your own quuote!
All shirts are handmade! Shipment worldwide!